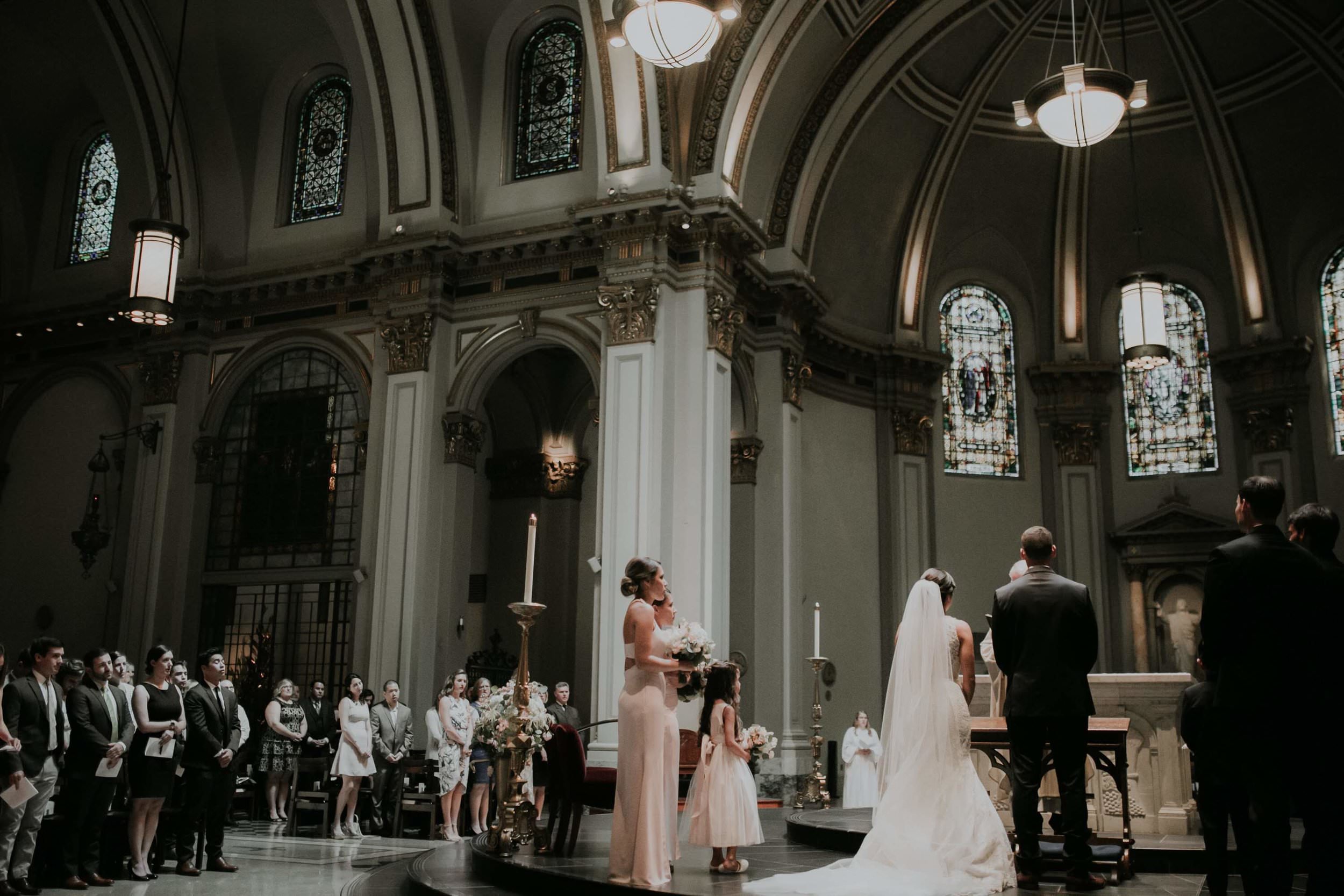 Wedding packages for 2019 begin at $2500. Standard portrait sessions for couples, individuals, and families begin at $400.
Photographing a wedding isn't just about documenting the ceremony and reception. The candid, emotional, and silly moments that occur behind the scenes are just as important as the first kiss and the tossing of the bouquet. Those unplanned captures are my bread and butter (yum). Being able to slow down, stay present, and catch these fleeting interactions is my favorite part of documenting nuptials.
All wedding packages will include at least one meeting prior to your day. I can't stress enough how much more smoothly things tend to go if we take the time to get to know one another beforehand. We will go over the day's schedule; where you'd like me to be and when you want me to be there. But perhaps more importantly, I want to take that first step in getting to know you both as individuals and as a couple. Not just two clients about to get married. I want to learn about you so that I can make your priorities my priorities, and the better I'm able to understand what your relationship is all about, the more personal your wedding photos will be in the end.
Likes: Netflix, board games, fancy whiskey cocktails, dogs, collecting recipes I'm unlikely to actually make
Dislikes: Olives, spiders, writing about myself
I've always been obsessed with photographing humans; especially in-love humans. I've been a romantic since pre-school when a boy I'd just met turned down my request to be his girlfriend and then threw mud at my face. "This is true heartbreak" I thought… what's more romantic than that? I'm married now to a very nice man who almost never throws mud at me. We live in Monroe with our very serious Greyhound, Goose. It's all pretty awesome and romantic.
I've been a photographer for almost ten years now. It started with a few college classes to learn the basics, and I've been primarily self-taught other than that. But photographing people (especially couples) takes a lot more than technical camera skills. Helping you feel comfortable and prompting warm interactions is also a huge part of it. As a fairly quiet introvert, these skills took some time to develop, and I'm constantly looking to improve. I learn a little more from every person, couple, and family I photograph.
Documenting weddings has always been a bit of a dream job for me. Everyone is looking their sharpest, emotions are running high, and two people are having one of the most special days of their lives. But there's more to it than that, and it does me (and you) no good to pretend otherwise. Weddings are also stress, pressure, and timing. I can help walk you through that. I will be your person, and the vendor you absolutely don't have to worry about. I want you to be able to be present and enjoy your day to the fullest. I'm not just there to take pictures, but to advise and calm, and sometimes help you get away for some quiet portrait time when things get a little too busy. I care so much about giving you and your partner time to connect at your wedding. It's good for you, it's good for me, and it's great for pictures which benefits the both of us. Being chosen to photograph your important day is a BIG DEAL, and it isn't something I take for granted.